Multi-million lawsuit postponed against major oil companies' venture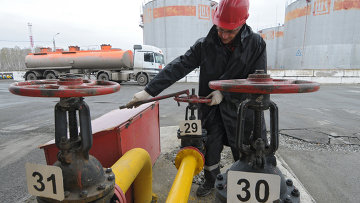 14:05 15/09/2011
ST. PETERSBURG, September 15 - RAPSI. A commercial court has postponed until October 12 the environmental watchdog's lawsuit on recovering $15.96 million from Naryanmarneftegas, a joint enterprise of LUKoil and Conoco Philips, for polluting the environment, the court materials read.
Conoco Philips holds a 30-percent stake in its joint venture with LUKoil, while LUKoil's stake is 70 percent. Naryanmarneftegas is developing the Yuzhno-Khylchuyuskoye deposit, which was opened in 1981. It has more than 500 million barrels of oil in its reserves.
In November 2010, the environmental watchdog decided to recover from the venture payments for the first and second quarters of 2007 for disposing wastes resulting from hydrocarbon raw materials production and separator oil preparation at the Varandeyskoye deposit.
The court issued its ruling on September 14.
However, the ruling contains no explanations as to why the hearing was postponed.