Russian alleged arms dealer Viktor Bout did not trade weapons - judge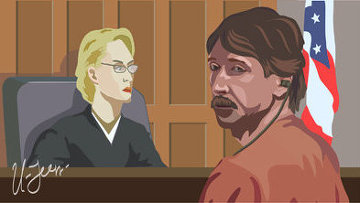 10:41 08/09/2011
NEW YORK, September 8 - RAPSI. In a blow to the prosecution of Russian alleged arms dealer Viktor Bout, a U.S. District Judge Shira Scheindlin disagreed on Wednesday with the prosecutions assertion that Viktor Bout traded arms, insisting instead that he merely transported them.
The United States Attorneys office indicted Bout for conspiring to kill Americans and American officials, along with illegal missile trafficking, and supporting terrorism through cooperation with the Colombian guerilla organization FARC, which is on the U.S.s list of terrorist organizations. Bout has denied all charges.
"It was a very positive session for Viktor Bout, as the judge rejected two episodes in his case relating to arms sales," his attorney Albert Dayan told RIA Novosti.
Scheindlin also announced her intention to prohibit jurors from using the Internet to read reports relating to the trial, which starts on October 11.
The defense submitted to the court a list of 68 questions it intends to ask potential jurors in order to weed out those who are biased against Bout, while the prosecution produced 44 questions.
Some potential jurors have already been disqualified by the judge.