Russians in China could face death penalty for smuggling bear paws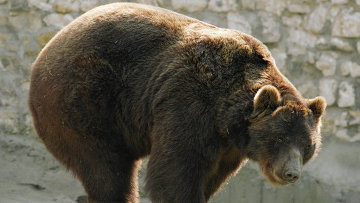 12:11 19/06/2013
CHITA, June 19 (RAPSI) - Two men from the Trans-Baikal Territory in Siberia who were detained by Chinese customs officers for transporting 213 bear paws could face capital punishment, Foreign Ministry representative in the Russian town of Chita Alexei Kotelnikov told RIA Novosti.
The Chinese newspaper Global Times reported that customs officers found 213 bear paws hidden inside the tires of a vehicle crossing from Russia into China in Manzhuoli, Inner Mongolia, on May 22.
This is the largest bear paw smuggling operation uncovered in China to date.
Bear parts are considered a delicacy in China and are also prized for their perceived medicinal value. However, their sale is illegal.
Bear paws are worth 10 times more in China than in Russia where they cost 2,000 rubles ($63) a kilogram, the Chinese police said. The haul had an estimated value of 2.8m yuan ($460,000).
Kotelnikov said the two Russians are being held in a pretrial detention ward in Inner Mongolia and that punishments for smuggling animal parts in China range from five years in prison to death penalty.
According to the diplomat, in 2008 two residents of the Trans-Baikal Territory were sentenced to life in prison for smuggling deer antlers.
He said the Foreign Ministry office in Chita received information about the arrests from the Russian Embassy in China. However, the relatives of the two men who left for China on May 22 had already told the office that they had not returned.