Terrorists who planned to derail train in Chechnya sentenced up to 16 years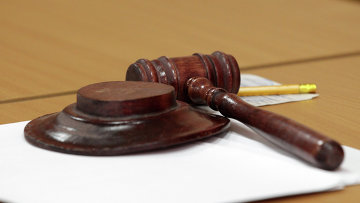 17:03 18/06/2013
MOSCOW, June 18 (RAPSI) - Terrorists who planned to derail an oil train in Chechnya have received sentences ranging from 9 to 16 years in a high security prison camp, the Prosecutor General's Office announced on Tuesday.
The Supreme Court of Chechnya has handed down guilty verdicts to five local residents who created a terrorist group and planned to stage terrorist attacks.
"In June 2011, the conspirators, who planned to derail an oil train, made a bomb in the form of a barrel that they placed under the rails in the Grozny District of the Chechen Republic," the prosecutors said.
According to the investigators, the conspirators were moving the bomb to another section of the railroad when they were sighted by the policemen.
They threw grenades at the policemen, wounding two officers, and attempted to escape but were detained.