UK to decide whether to extradite Kyrgyz ex-president's son on May 13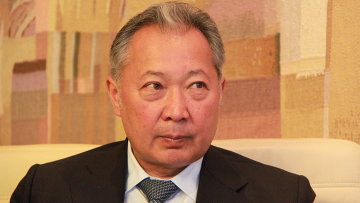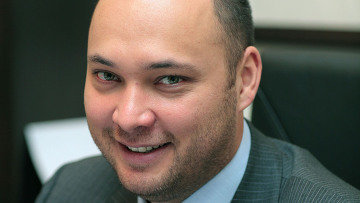 17:25 07/12/2012
LONDON, December 7 - RAPSI. The City of Westminster Magistrates Court has scheduled the next hearings in the extradition case of former Kyrgyz President Kurmanbek Bakiyev's son for May 13-14.
Maxim Bakiyev, who headed the Central Agency for Development, Innovation and Investments during his father's administration, was arrested in London by the UK law enforcement authorities on Friday upon the request of the United States. He had been hiding in the country from the Kyrgyz authorities after a 2010 coup.
He is on the international wanted list on corruption and money laundering charges.
During the hearings on Friday, Bakiyev's London-based attorney Michael O'Kane requested additional time to prepare the case. He added that his client is concerned as to how the situation has been discussed in the media.
Bakiyev personally attended the hearing. Although the judge scheduled the next hearings for May 13-14, he stressed that the court may decide to hold the hearings on May 16-17 if more time is needed.
Representatives of the Kyrgyz Prosecutor General's Office, which also seeks Bakiyev's extradition, were present at the hearing.
The U.S. Department of Justice has also initiated a criminal case against Bakiyev on suspicion of conspiracy to commit fraud involving securities and obstructing the course of justice.
Earlier, a London court released Bakiyev on bail until the extradition hearing on December 7.
The UK Embassy in Bishkek has given its assurances that "the U.S. request for Mr. Bakiyev's extradition will be considered in strict compliance with the established UK judicial procedure."
Around 90 people were killed and more than 1,000 injured in the April 2010 coup in Kyrgyzstan. Then-President Kurmanbek Bakiyev, his brother Zhanysh Bakiyev, who headed the security service, and several of their relatives have been charged with mass murder and abuse of power. They have also been placed on the international wanted list in absentia.
The new authorities have accused the former president and his family of nepotism and corruption.