Chinese authorities suspect country's top judge of corruption – report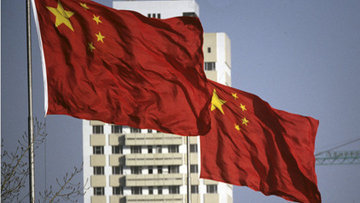 11:11 13/07/2015
MOSCOW, July 13 (RAPSI) – Chinese authorities have launched investigation against Vice president of the Supreme People's Court on suspicion of corruption, Reuters has reported.
One of China's top judges, Xi Xiaoming, has been probed for "serious violations of discipline and laws," Reuters has reported citing court's statement.
According to Reuters, Xiaoming, was the number four official in the Supreme People's Court, he specialized in economic cases.
Investigation into his activities may become one of the most notorious cases of China's ongoing massive anti-corruption campaign. Chinese authorities have already removed several top level officials from their positions since the election of President Xi Jinping who pledged to fight corruption on all levels of power.