Governor of Russia's Sakhalin suspected of corruption detained until late April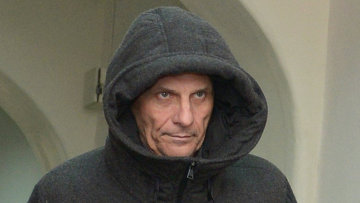 10:33 05/03/2015
MOSCOW, March 5 (RAPSI) – Moscow's Basmanny District Court ordered the detention until April 27 of Sakhalin Region Governor Alexander Khoroshavin who faces corruption charges, RAPSI reported from the courtroom.
Khoroshavin is suspected of taking a $5.6-million bribe when concluding a state contract for construction of a unit at the South-Sakhalin thermal power plant.
Judge Valentina Levashova dismissed a motion filed by attorneys seeking to place Khoroshavin under house arrest or to release him on 5 million ruble bail (about $81,000).
Investigator Sergei Chernov during the hearing said that Khoroshavin may abscond during the investigation or trial, destroy evidence and will launch threats against witnesses if he is released.
Official charges against Khoroshavin will be brought within 10 days. He may face 15 years in prison.
The Investigative Committee reported earlier that the Federal Security Service authorized and carried out 10 searches in Sakhalin and five in Moscow and the Moscow Region. During the searches at Khoroshavin's apartment in Moscow, his country house and estate, inspectors seized large sums of cash in rubles and foreign currency, a large amount of jewelry and expensive watches, and mobile phones. Khoroshavin was arrested and escorted to Moscow.
Under the Criminal Code, an individual who reports a bribe incident shall be released of criminal liability and a large fine." The very fact that such a criminal case was opened "confirms the state's determination to fight corruption and its principle of not providing immunity to anyone involved", according to the Investigative Committee's statement.