Gazprom managers face corruption charges in Switzerland - report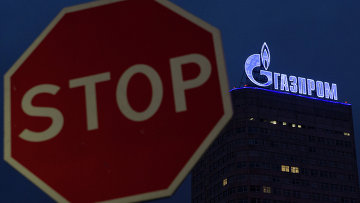 13:27 10/12/2014
MOSCOW, December 10 (RAPSI) - Switzerland is suing former Gazprom board member, Bogdan Budzulyak, and current top manager, Alexander Shaikhutdinov over alleged corruption, Tages Anzeiger reported Wednesday.
The trial of Budzulyak and Shaikhutdinov will begin in the spring of 2015. They are suspected of taking bribes during the construction of the Yamal–Europe gas pipeline.
The defendants' bank accounts were frozen back in 2010. On December 8, the court refused to unblock Budzulyak's accounts that hold, according to the newspaper, some $1.3 million.
The investigation found that three major European companies, ABB, Alstom and Siemens, paid bribes to the Gazprom managers for "consultations" and received lucrative contracts in return related to the Yamal–Europe pipeline. The alleged bribes were made via Burlingame Consulting Limited, an offshore company in Cyprus, and then transferred to a Swiss bank. Thus, the investigation is being carried out by the Swiss Attorney General's Office.