Russian Prosecutor General's Office moves for tougher punishment for corruption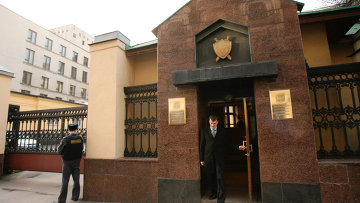 18:57 21/05/2014
MOSCOW, May 21 (RAPSI) - Russian Prosecutor General's Office has drafted amendments to the federal law seeking to toughen punishment for the corruption charges. The Prosecutor General Office's Advisory Council has discussed the proposals Wednesday.
Among other things, officials suggest to broaden the grounds for asset forfeiture and to put convicts to prison instead of imposing fines on them.
Vladimir Makarov, chief of the Prosecutor General Office's Legal Department, says that limits should be lifted and upon a court order even those assets should be subject to forfeiture which are detected during investigation and there is a sign of their illegal origin. Besides, officials propose to change the rules under which forfeiture procedure doesn't encompass assets of a deceased suspect or a person who fled from justice.
The Prosecutor General's Office also stands for imprisonment of convicts.
In 2011 then president Dmitry Medvedev signed a law levying fines for bribes which range from 25,000 rubles (over $700) to 500 million rubles (about $14.5 million). However, it was revealed later than Russian bailiffs collected only 155 million rubles ($4.7 million) in fines for corruption related offenses out of the two billion rubles ($60.3 million) ordered by the courts in 2012.
The Transparency International global watchdog estimated the cost of corruption in Russia at $300 billion in 2012, placing Russia 133rd out of 174 countries in its Corruption Perceptions Index.
Number of corruption cases in Russia has increased in 2013, according to the Russian Investigative Committee statistics.