Berlusconi to face another trial on corruption charges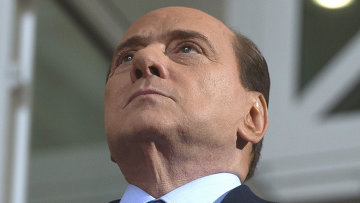 16:51 29/11/2013
ROME, November 29 (RAPSI) - Former Italian prime minister Silvio Berlusconi, who was stripped of his senate seat last Wednesday, will face another trial. This time he is being charged with bribing witnesses in the high-profile Ruby case, which ended with a seven-year prison sentence for the politician, the Italian media report.
The investigation is expected to start in December and will consist of three stages. These are charges of false testimony in the Ruby case, investigation of Berlusconi's bribery attempts and of violations by Berlusconi's defense.
Other defendants along with Berlusconi are his lawyers, Niccolò Ghedini and Piero Longo.
The investigation may also result in the freezing of the former prime minister's bank accounts, which he is alleged to have used to pay for sexual services.
The two so-called Ruby trials took place earlier this year in Milan. The first case opened in 2011 against Berlusconi was based on accusations of being involved in the prostitution of minors and abuse of power. The court sentenced the prime minister to seven years in prison. The second trial started in 2011 and involved famous TV host Lele Mora, former chief of the Retequattro News Service Emilio Fede and former councilor of the regional assembly of Lombardy Nicole Minetti. The defendants were indicted for providing prostitutes and "inducing and abetting" prostitution, including prostitution of minors, and were also sentenced to imprisonment.