Former judge suspected of taking bribes to release criminals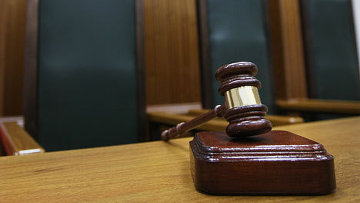 13:07 05/07/2013
MOSCOW, July 5 (RAPSI) - A criminal case has been opened in Vladimir against former federal judge Anna Khokhlova, who is suspected of accepting money for releasing criminals, gazeta.ru reports.
According to the investigation, in the fall of 2010 Khokhlova accepted 450,000 rubles ($13,570) from a lawyer to review the ruling of the Moscow City Court, which sentenced an individual to 13 years in prison for a contract murder. Khokhlova reduced the sentence to 2.5 years by faking documents to show that the said individual had turned himself in.
When her term expired, the judge destroyed the case materials which she kept in her safe, including the original copy of the decision on reviewing the Moscow City Courts ruling.
In February 2012, the Vladimir Regional Court invalidated the ruling which Khokhlova passed on the said case.
In May 2010, the corrupt judge is thought to have been paid 700,000 rubles ($21,110) to rule against extending the detainment of a Nizhny Novgorod Region resident who was on the wanted list on suspicion of fraud before her arrest. Upon her release, the suspect again went into hiding and was put on the federal wanted list.
Khokhlova has been charged with large-scale bribery and deliberate miscarriage of justice, with destroying official documents out of personal interest, and with mediating and committing large-scale bribery with a group of people.