Ministry of Justice proposes criminal charges for bribing arbitrators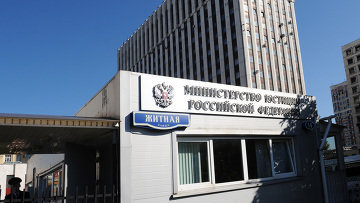 14:54 04/07/2013
MOSCOW, July 4 (RAPSI) - The Russian Ministry of Justice has proposed establishing criminal liability for crimes related to courts of arbitration, including bribing an arbitrator, bribe-taking by an arbitrator and falsification of court rulings, a statement on the ministry's website says.
The Ministry of Justice is thereby seeking to equalize courts of arbitration with commercial courts and courts of general jurisdiction by unifying the liability for official crimes.
The measures for improving courts of arbitration in Russia have been developed by the Ministry of Justice following instructions from President Vladimir Putin.
Another issue to be resolved concerns the liability of courts of arbitration and arbitrators, including property liability for failure to perform or improper performance of their duties.
The ministry also notes that arbitrators must be granted immunity against civil liability for making unjust or misguided decisions.
The court of arbitration, or commercial court, is a non-state judicial body that handles disputes over economic agreements between legal entities, disputes between legal entities and individuals as well as between individuals. The arbitration system is part of the civil society self-governing institution which enforces the law based on a mutual declaration of intent (arbitration agreement). Currently, there are hundreds of arbitration courts in Russia. Each court develops its arbitration proceedings rules independently.