COE calls on member states to bolster capacities of MPs, judges, prosecutors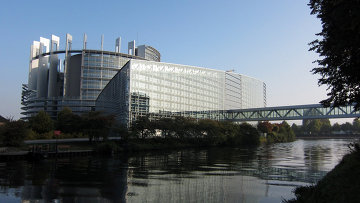 19:41 13/06/2013
MOSCOW, June 13 (RAPSI) - The Council of Europe (COE) anti-corruption unit, the Group of States against Corruption (GRECO) issued its annual report Thursday, concluding that the European states should strengthen the legal and institutional capacities of parliamentarians, judges, and prosecutors, and that members of these professions need to internalize the prevention of corruption in their daily work and to develop strong codes of conduct.
In a statement issued alongside the report, COE Secretary General Thorbjorn Jagland explained, "Corruption cases involving parliamentarians, judges or prosecutors have a devastating effect on the trust citizens have in their democratic institutions. Citizens depend on these professionals to tackle corruption wherever it exists and so they must also lead by example. If corrupt behaviour is tolerated within their own ranks, its corrosive effects spread like a disease. Not only governments, but also Members of Parliament, and the governing bodies of judges and prosecutors must take determined action to [instill], maintain and promote a culture of integrity. They must act swiftly when conduct falls below acceptable standards."
This year's report focuses on five countries: Estonia, Latvia, Poland, Slovenia, and the UK, describing the successes and shortcomings of each, but includes statistics on the overall compliance levels of 45 of the 49 member states.
These statistics are based on compliance with recommendations made during earlier evaluation cycles. They demonstrate that the vast majority of recommendations were partly or fully implemented three years after having been made.
Recommendations were divided into the following subcategories, with percentages of recommendations partly or fully implemented in parentheses following each: legal persons (96%), public administration (94%), proceeds (98%), immunities (87%), bodies and institutions (97%), and general policy (94%).
All subcategories taken together, 79% of recommendations had been implemented after three years, and 20% had been partly implemented. Only 2% had not been implemented.