Moscow region police caught in $1 mln extortion scam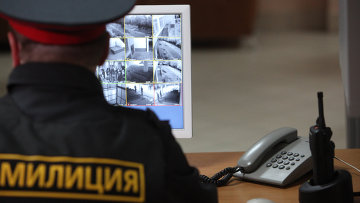 12:26 06/11/2012
MOSCOW, November 6 - RAPSI. A group of police officers in the Moscow Region have been charged with extortion, demanding $1 million for the return of goods they had illegally seized, the Investigative Committee said on Tuesday.
In June 2012 the police officers seized almost 20,000 boxes of footwear worth about 35 million rubles (over $1 million) from a Chinese business operating locally, demanding a 1.2 million ruble bribe for the return of the goods, committee spokesman Vladimir Markin said.
An intermediary handing over the money was caught in September and shared the identies of the others involved with the investigation.
Investigators established that this was the last installment in a total payment of $1 million the officers had demanded from the Chinese, Markin said.
The officers have been charged and are looking at long prison terms and hefty fines if convicted.
They are currently in custody as investigators are following up leads on who else might have been involved in the crime, Markin said.