Public procurement crimes cause $219 mln loss to state - Investigative Committee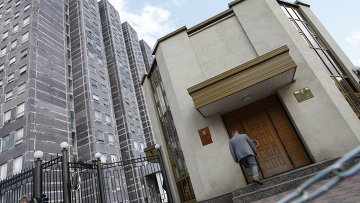 11:31 17/01/2012
MOSCOW, January 17 - RAPSI. Public procurement crimes caused a loss of more than $221.52 million to the budget in 11 months of 2011, deputy head of the Investigative Committee Vasily Piskaryov said in his interview to the Moscow News newspaper published on Tuesday.
"Investigators submitted to courts over 200 criminal cases as of late November 2011. State procurement crimes inflicted huge seven billion ruble ($221.52 million) damage to the state," Piskaryov said.
Investigators opened a total of 461 criminal cases regarding public procurement offences in 11 months of 2011. Over 130 crimes involve tomographs purchases under federal medical programs.
"Investigators are probing 96 individuals for the mentioned crimes. Some 32 of them are former and current regional health ministers," Piskaryov said.
In the summer 2010 head of Presidential Control Directorate Konstantin Chuichenko reported President Medvedev about manipulations with tomographs prices.
President called such offences a "cynic embezzlement" of public funds and instructed prosecutor General Yuri Chaika and Investigative Committee head Alexander Bastrykin to investigate such cases and prosecute the individuals responsible for public procurements.
The large-scale inspections resulted in a number of price manipulation cases.