Verdict in official's corruption case postponed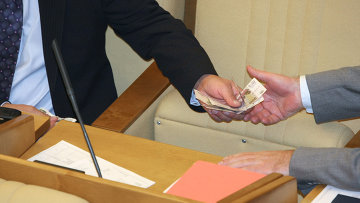 13:09 19/09/2011
VOLGOGRAD, September 19 - RAPSI. The court could not pass a sentence on Monday to the former high-ranking official as the bribery indictment was issued with violations, RIA Novosti reported.
The court remanded the criminal case against former Volgograd vice mayor Igor Kulikov, who was charged with large-scale bribery, to the prosecutor's office.
Kulikov was detained on bribery charges in July 2010. Investigators accused the official and his accomplice with accepting 1.4 million rubles ($45,800) in bribes from local home renovation companies. The defendants were also charged with extorting 1.9 million rubles ($62,200) in the so-called kickbacks.
Kulikov denied all charges. He is currently under home arrest.
Prosecutors sought nine years in prison for the former vice mayor and a 500,000 ruble ($16,360) fine. Additionally, prosecutors requested the court to ban Kulikov from taking public position for 2.5 years.